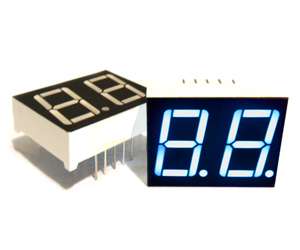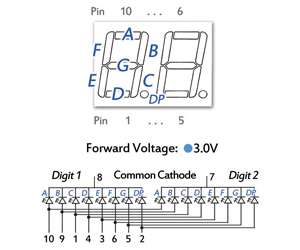 7-segment LED Display, 2 Digit Blue Dynamic Common Cathode (Pack of 2)
Price:

$9.50
UPC: 721405250981
Features
2x 0.56-inch 7-segment LEDs
2 Digits, Dynamic, Blue, Common Cathode
Forward Voltage: 3.0V
10 pins. Pitch: standard 0.1" (2.54mm). Please refer to product image for the connection diagram.
Instructions included in product packaging.
Product Description
Contains two 0.56-inch 7-Segment LED displays with bright blue color. Great for DIY and experiments.
Other products in 7-Segment LED Displays (2 Digits)